Free Online Reputation Management Tools Available in 2022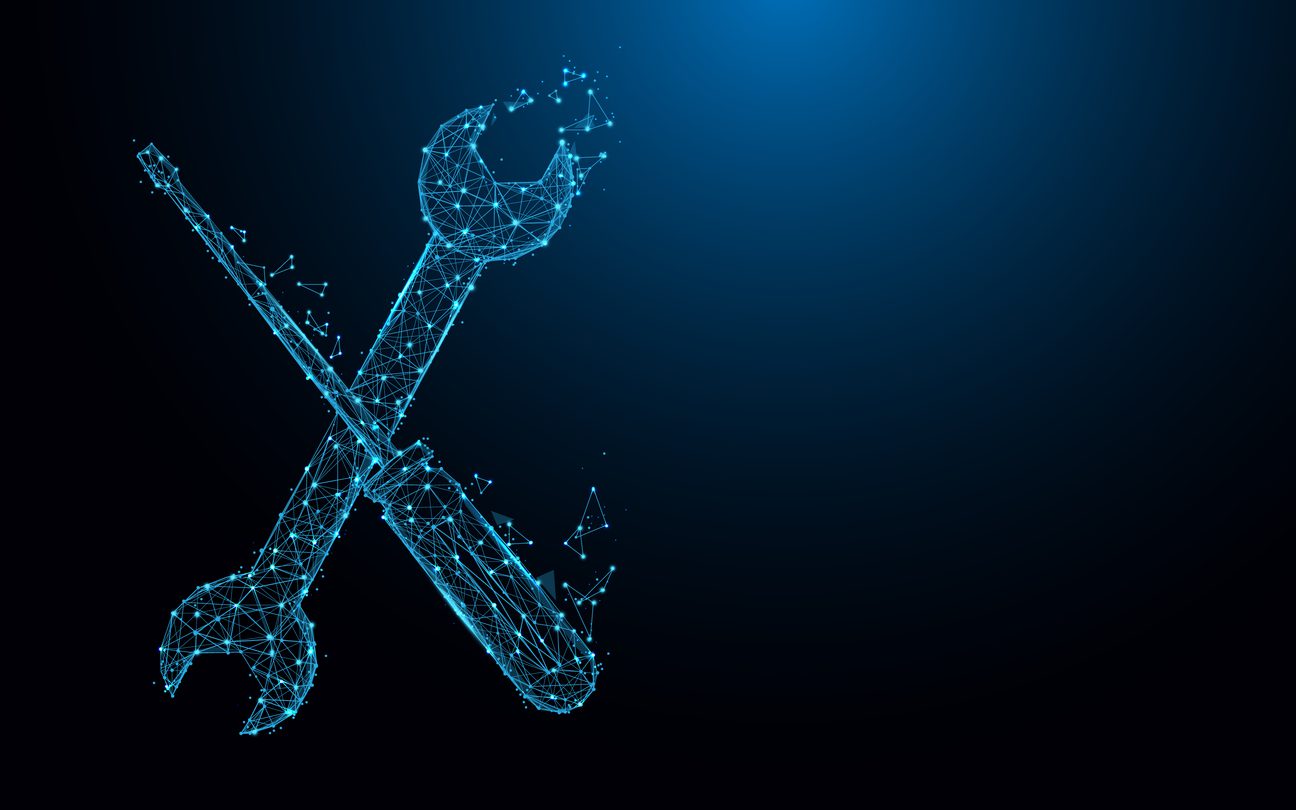 One of those things that are crucial for any business is online reputation management. Reviews, rankings, comments, and online posts have the power to boost your brand. But, they also have the power to ruin your reputation and your business with it. That's why it's important to monitor your brand across the web, and having access to free online reputation management tools allows you to do this with ease.
If we go by numbers, you should know that 75% of potential customers trust companies that have positive reviews. 60% of potential customers will avoid your business if they see negative reviews associated with your company.
You need to be aware of the power that online comments and reviews have. Negative content about your brand online will notify a lot of people about your bad reputation. They highlight potential problems (customer service, marketing, products) with your company or your services.
Online reputation management will help you avoid social media crises and can stop possible disaster before it even begins. It doesn't really matter if your brand exist for a long time or you are new on the market. Paying attention to the things happening online (search rankings, social media, review sites) and managing your reputation score will be essential in this new world. In our world, where public opinion is dictated by the internet and expressed on the internet.
Our Top 10 Free Online Reputation Management Tools for 2022
Online reputation management tools play a crucial role in your tracking your online reputation. We made a list with FREE online reputation management tools.
These free online reputation management tools will help you track your brand's reputation. They track social media networks, social media marketing, and mentions on major review sites.
You can use these free tools to keep track of the things happening around your brand on the internet. Once you know where the problems are, you can boost a positive online presence.
Receiving daily updates about your mentions online is really nice. In case you used Google Alerts, you already know this.
With Mention, you will receive updates from blogs, news sites, forums, social media, and reviews. You can even get an alert if you are mentioned on television. This tool with send you alerts in real-time. This means that you will get those updates right away when you actually need them.
Mention is very similar to Google Alerts, but this tool additionally offers some very powerful and interesting analytics. With this tool, you will be able to make comparisons of your brand with other similar competitors. You can choose to compare specific segments (reach, influence, sentiment) individually.
This tool doesn't only tell you what people are commenting on and when they are doing that. You can also use this tool to identify trends and make better marketing decisions. When we talk about building a stronger online reputation, having these insights can be priceless.
SimilarWeb is going to help you see website traffic and all other key metrics for any website that you have. This includes keyword ranking, traffic ranking, traffic source, and engagement rate.
SimilarWeb is a great digital intelligence tool. They're able to assist you in developing a complete 360-degree view of your industry, customers, and competitors. You will be able to access your website traffic. You'll also access key metrics such as traffic ranking, keyword tranking, engagement rate, and traffic source.
All this is available for all of your domains.
The Brand Grader is another free tool that can provide you with a quick overview of a brand's online presence. There are some statistics that you can check about companies or products that you are interested in.
Influencers – You can see their biggest web influencers like news sites or major blogs that are talking about them on the internet.
Brand reputation – You will be able to check if people online speak negatively or positively about that brand.
Top Sources – Check where most of their mentions come from (new sites, images, forums).
Mentions and locations – in which part of the world people talk about them.
These are only the best data points provided, The Brand Grader has even more options available. With this tool, you will be able to quickly understand the things your brand does best. But, also things that are not working well.
The Brand Grader can bring you powerful results in a matter of seconds. This tool is not made to be comprehensive, however. If you are looking for something that's more comprehensive, keep reading for more free online reputation management tools.
This tool is another great option if you are looking for a free and highly effective online reputation management tool.
You will need a Google account so you can start using this tool. You can set up alerts for the keywords that you would like to track.
With this reputation management tool, you will be able to monitor your own brand with customer feedback. You'll also be able to monitor your competitors. News related to your brand or your competitors will arrive through updates on your email on a daily or weekly basis.
In order to get accurate results, you can set language and location when you are setting up the alerts. Google Alerts will be able to monitor books, blogs, videos, and more.
In most cases, this tool is getting used by content makers, PR specialists, and journalists. However, brands can also make use of it.
With Google Alerts you are not going to receive an in-depth analysis of the alerts. But, you will get a list of places where your company or brand was mentioned.
BrandMentions is a tool that is not limited to a couple of channels. This tool can check every major social media platform together with non-social websites like blogs, news, and online reviews.
This tool will bring you a lot of elements to choose from. The first thing will be identifying the keywords you are following (your company name or social media accounts). There is also a possibility for you to monitor your competitors' social handles and keywords.
You can start this project by setting the specific keywords you would like to appear in your results. BrandMentions will display sentiment analysis for every mention found. You also have the option to filter those results as you want.
Once you set up your project, it will take less than a minute for you to get results and to look at the breakdown of your mentions. You will have the option to filter the results that you are going to receive, and additionally, you can select any particular result and expand it for a more in-depth view.
Another great option is that you can reply directly from BrandMention's interface to social network posts.
If you are looking for a platform that has a variety of tools ready to help you mine the digital market, then Marketing Miner is the right platform for you.
Marketing Miner works with SEO-Auditing, Link Prospecting, Keyword Research, Brand Monitoring, Keyword Suggestions, and much more. This Marketing Miner platform has more than 50 available online reputation tools in total.
Using Marketing Miner data analysis is very simple because you don't have to manually type the keywords or URLs in order to analyze them. You will be able to import the keywords or URLs from Google Search Console, Google Analytics, or Google Sheets.
The Marketing Miner will let you choose the specific mining tools. These will analyze your data and social media presence. You can work only with one tool, or you can choose all of them.
As an example, you can check ranking keywords, keyword suggestions, URLs with indexing problems, and SERP position all at once or you can select to do it individually. With this information, it will be easier for you to make an online reputation management plan.
This platform makes the life of digital marketers very easy because it lets you track your projects with automatic monitoring, and you will get alerts whenever your brand or your competitor's brand gets mentioned.
You will have a lot of things to do with a free account on this platform. The Marketing Miner offers 1000 free credits every month, and you can use these credits to make 330 search volume requests, 100 Google queries, or to analyze 1000 URLs.
If you are looking to find social media influencers, Influence.co is the right choice for you, and it gives the option to be used for free. This platform is specifically made so you can discover various niche influencers.
There is information that Influence.co has more than 100.000 influencer accounts. This means that you will be able to find a lot of influencers there, and the majority of them are from YouTube, Snapchat, Twitter, Instagram, and Pinterest.
Using this platform and searching for influencers is very simple. You will need to choose industry or niche and once you make your search you will get the very best influencers on the top, and they are ranked by their page richness.
Additional options that Influence.co offers are searching by engagement rates, posting rates, audience, and brand they previously worked with. Once you find the right influencer, you don't have to switch to their social media platforms in order to contact them because you can use the built-in messaging tool that this platform offers.
Influence.co will help you monitor the actions of influencers your hire with the built-in reporting tool. This tool will let you know if your influencers have posted something or not, how many posts they made, comments, likes, number of engagements, and more.
If you are looking for SEO tools the SEO PowerSuite is a platform that can satisfy all your needs. If your main interest is SEO this is the ideal tool for you because it has four SEO tools.
The Rank Tracker is one of the best tools here and you can use it for keyword research and for content discovery. This tool will be able to monitor your websites and keywords and will alert you about changes in ranking.
Another great tool on this platform is the Website Auditor, which can help you analyze your websites and bring you results with a lot of details so you can check how SEO-optimized your websites actually are. If your optimization score is low, you will receive tips on how to improve your optimization.
The SEO SpyGlass tool is used for auditing and backlink research. You can check and see what backlinks are helping your competitors to rank, and you can recreate them and try to make use of them. The LinkAssistant will help you with building and managing your links.
The only way to use SEO PowerSuite is to install the software applications. You will need to install four different software applications, one for every tool, and they are compatible with Windows, Linux, and Mac computers.
These four SEO PowerSuite tools are free for download, and you can make an unlimited number of searches per month with this free version. You can also analyze multiple keywords and websites.
Ubersuggest is a free SEO tool from Neil Patel that is able to help you boost your traffic because it is ideal for competitor intelligence and content strategy. If you are looking to find working keywords for your quality content and optimize your website, this platform has the right tools for you.
With Ubersuggest, you can analyze your competitor's content strategy, and it is very simple because you only need to search for their domain. With this option, you will be able to keep an eye on your competitors and you will know what they are actually doing. You will always get the top articles and content that are ranking on SERPs when you analyze keywords, and if you need help to build your own content, Ubersuggest will help you with intelligent keyword suggestions.
For the people that are mostly SEO-oriented Ubersuggest tool is able to uncover the best backlinks of your competitors. Another advantage of this tool is the A/B testing calculator, which allows you to analyze marketing campaigns and websites side-by-side in order to find the best-performing ones.
This tool is an ideal free alternative for monitoring and you can track changes in your ranking on daily basis and in more than 25 locations on desktop or mobile. For those who are interested, this platform also features a Google Chrome Extension.
Looking for some professional help for your online reputation? Click here for more about our professional reputation management services, at InternetReputation.
Permalink